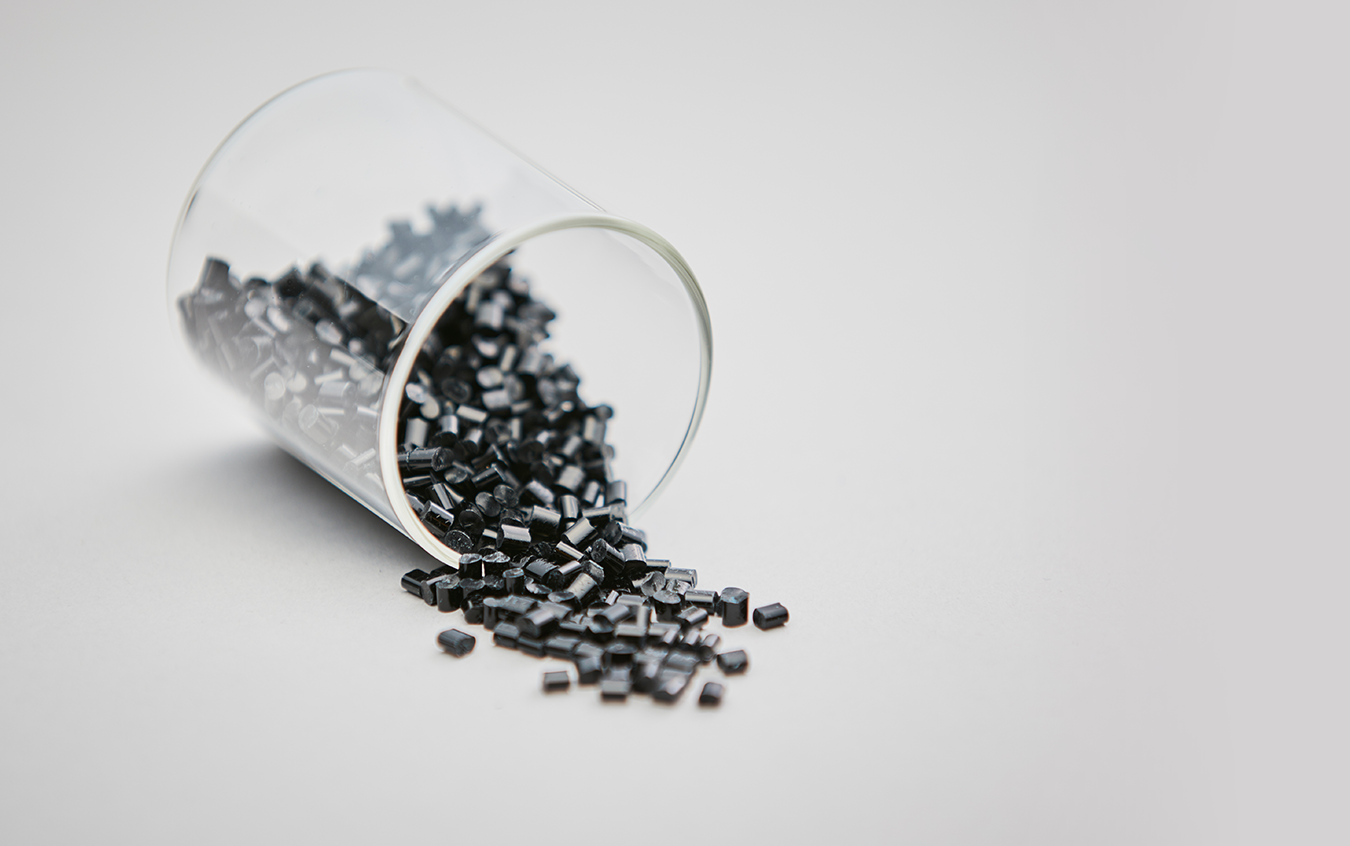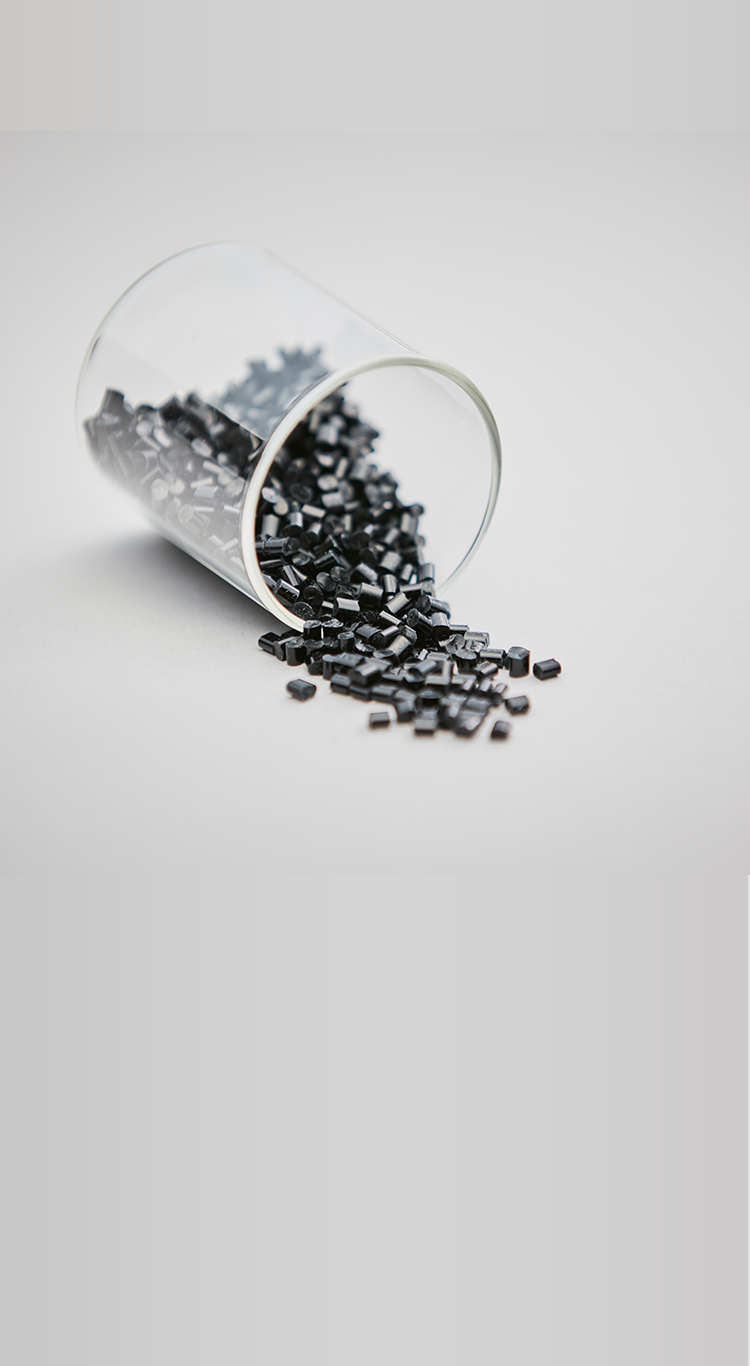 Acrylic resin
DELPET™ PB series
The new standard of jet-black
The DELPET™ PB series is an acrylic resin which maintains a high ebony property for a long period of time. It meets requirements such as high fluidity and solvent resistance, has a wide range of grades, and is optimal for bodywork on vehicle exteriors.
QWhat are the recommended molding conditions?
A Equivalent to those for general acrylic resins. Please contact us for details.
QDo you provide a list of physical properties?
QHas the PB Series been used for many products?
A It has been used for the production of pillars and rear combination lamps.
Products using the PB Series does not require painting, which in turn reduces their environmental load.
Products using the PB Series does not require painting, which in turn reduces their environmental load.
Compared with general black acrylic resin, the PB Series reflects little external light. Furthermore, the weather resistance of the PB Series is equivalent to that of general acrylic resins used for vehicles.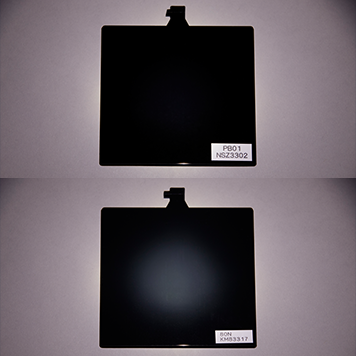 Feature

02
No need for paint
Thanks to the surface hardness of PMMA (polymethyl methacrylate), using the PB Series instead of painted ABS (acrylonitrile butadiene styrene) or PC (polycarbonate) eliminates the necessity of painting. This reduces costs significantly and reduces environmental load.
Feature

03
Various grades available
The high fluidity grade contribute to the reduction of processing temperature and the shortening of molding cycles. The solvent resistance grade can pass solvent tests performed by automotive companies. In addition, there is no need to worry about the phenomenon of stringing due to welding with a hot plate. They provide an excellent vehicle appearance.
In the "SCE method for colorimetry," regular reflected light is eliminated and only diffused reflected light is measured. It allows for color evaluations close to those made through visual inspections. When measured using the SCE method, the PB Series' jet-black property is more excellent than that of general black acrylic resin and piano-black resins of our competitors. In addition, we conducted weather resistance tests in which the PB Series was exposed to weather for extended periods of time. The PB Series demonstrated weather resistance equivalent to that of general acrylic resins. Therefore, the series provides superb appearance for exterior parts. Furthermore, thanks to its high surface hardness of PMMA, it is scratch-resistant without the necessity of painting.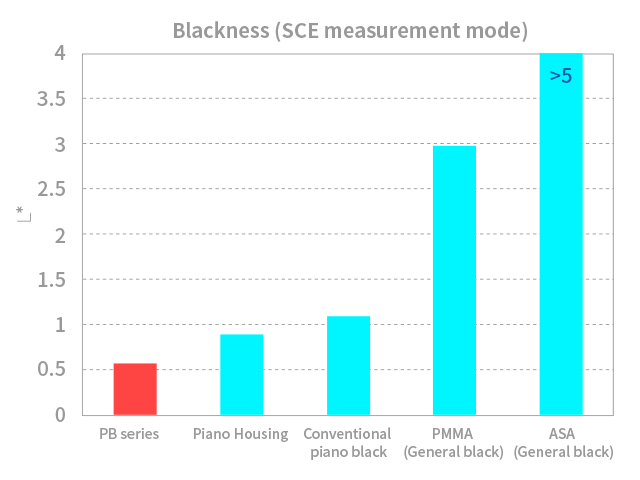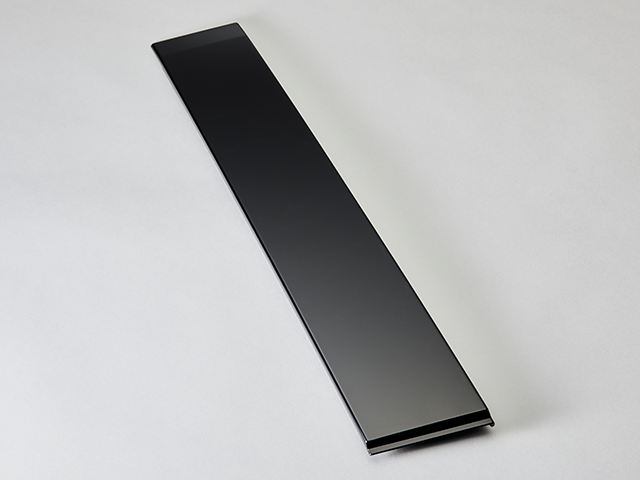 Usage example

02
Rear combination lamps
By using PB series for exterior components, it is possible to achieve an appearance that is integrated with the body paint surface, thus improving the design. The high jet-black property and good fluidity of the grades can be expected to lower the processing temperature due to their high fluidity. Lower processing temperature helps not only reduce the occurrence of molding defects, but also shortens the molding cycle, thus further contributing to the reduction of environmental load.