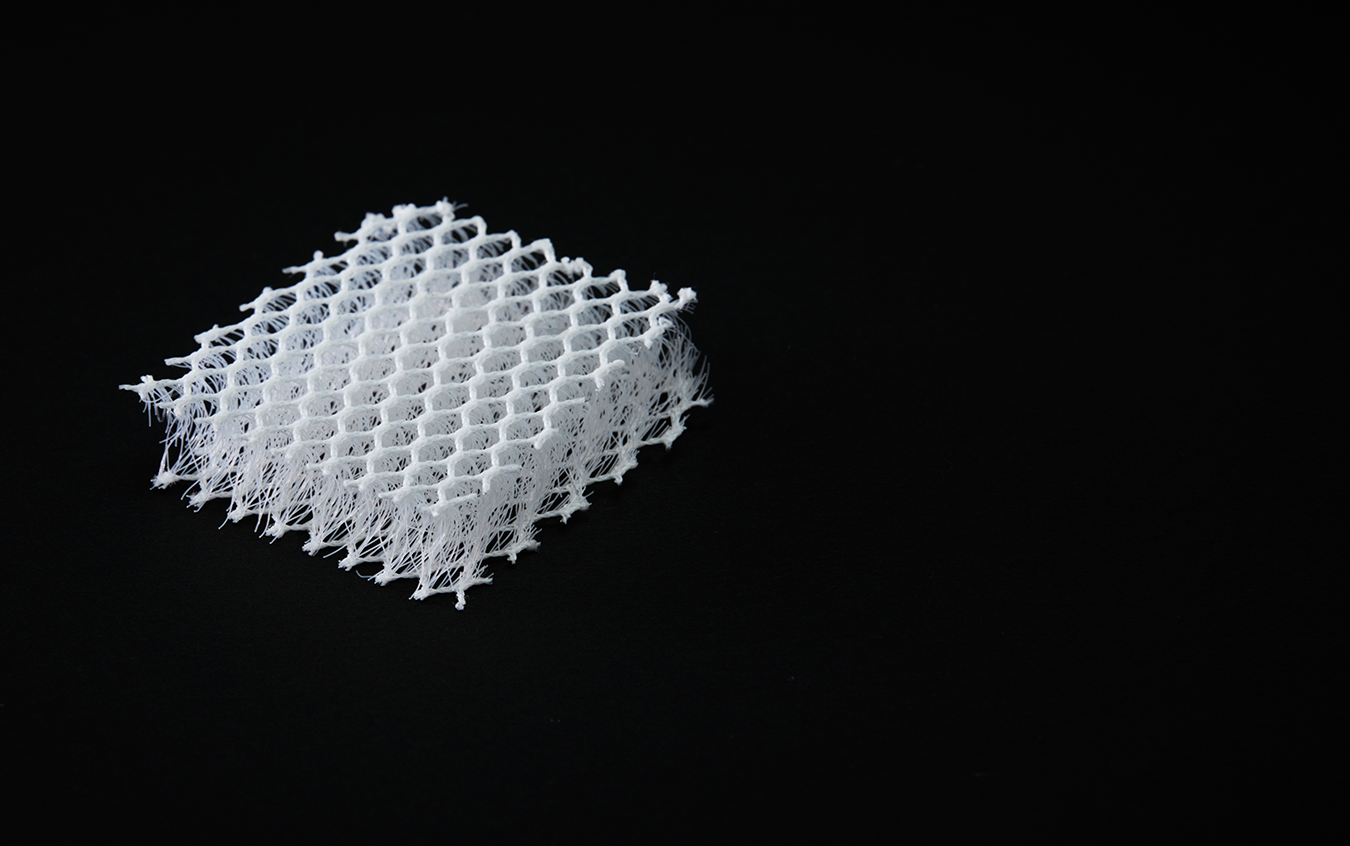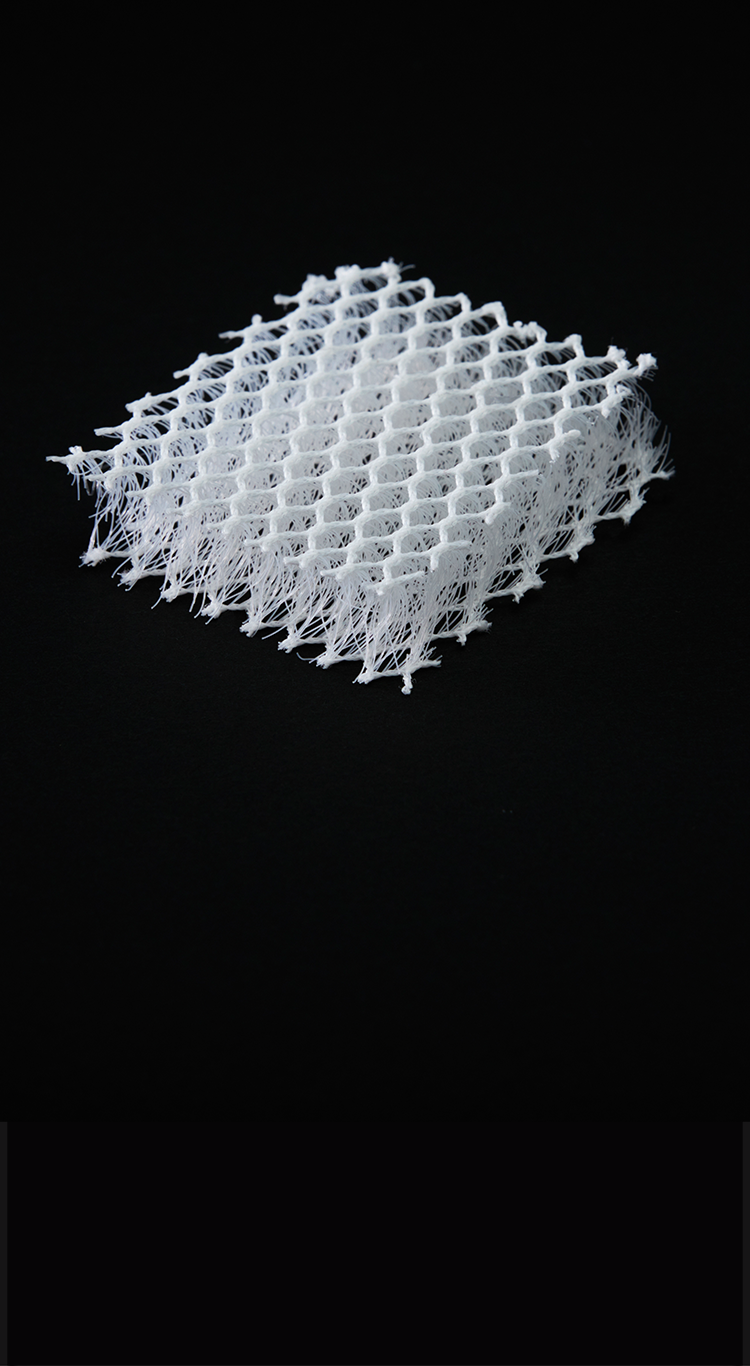 Providing comfortable rides
Using Cubit™ as the base material of instrument panels and armrests can contribute to soft texture. This material can be used to replace urethane which contributes to light-weighting.
Cubit™ can be used as base materials of vehicle interior parts such as car seats, instrument panels, door lining, and armrests.
Cubit™ can be used as base materials of vehicle interior parts such as car seats, instrument panels, door lining, and armrests.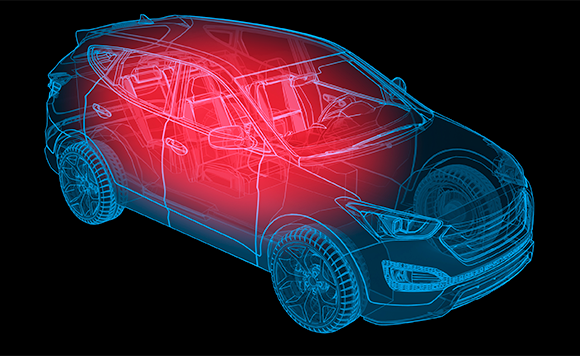 Feature

01
Excellent resilience
Cubit™ is an innovative three-dimensional cubic knitted fabric consisting of a front surface, a connecting part, and a back surface. Utilizing the appropriate elastic modulus and elongation in the vertical as well as horizontal directions which are derived from the connecting thread (monofilament), it achieves resilience and recovery performance when stretched onto the frame. In addition, it contributes to a comfortable ride due to the dispersibility of body pressure through its thickness.
Feature

02
Eco-friendly material
The front and back surfaces are made of polyester fiber (recycled polyester thread which can be recycled again), and about 40% of the raw materials of the PTT (polytrimethylene terephthalate) connecting thread are plant-derived substances. Thus, Cubit™ is an environmentally friendly material.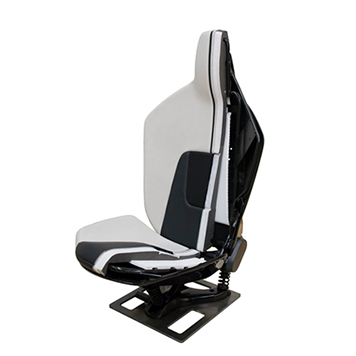 Feature

03
Breathable material
The mesh structure achieves breathability (using Cubit™ as the base material of an LCD touch operation panel allows for good visibility) and ventilation (for example, air from an air conditioner can pass through Cubit™).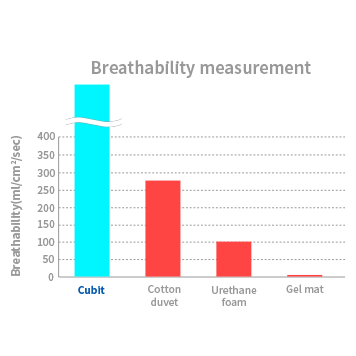 Usage example

01
Cubit™ for Car Seats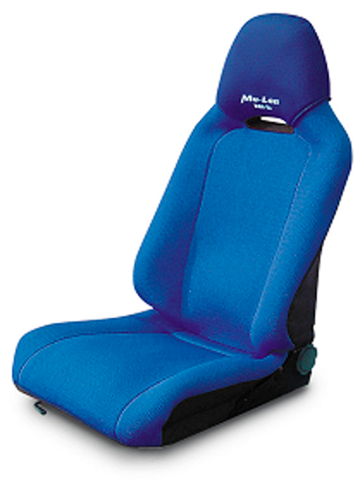 ◆ Cubit™ Cushion Performance
① Proper elastic modulus and elongation in the vertical and horizontal directions
⇒ Good cushioning and resilience when attached to the frame
② Cushioning property in the thickness direction
⇒ Good fit to human body and vibration absorption
③ High surface rigidity of the ground structure
⇒ Supports driver posture
④ High rupture strength and high tear strength
⇒ Seat safety
・ Good fit
⇒ It is easy to form based on human body line.
⇒ Good pressure resistance dispersion
・ Excellent vibration absorption (less repulsion like urethane)
⇒ Reducing fatigue during long-term operation
・ Lightweight and thin seats leading to expansion of interior space
・ High breathability with air layer: Cool/Keep warm
・ Easy to recycle (100% polyester)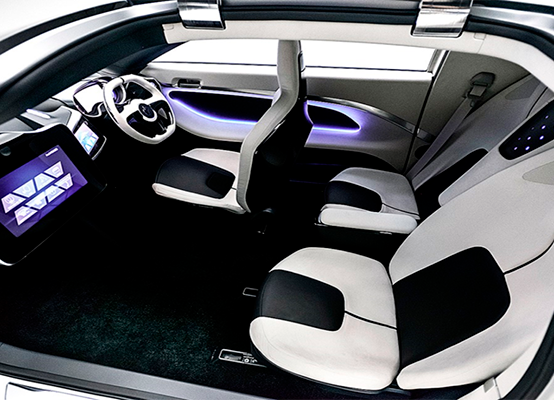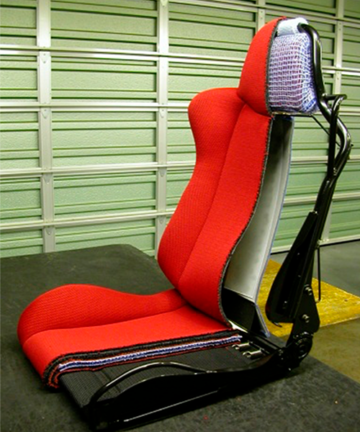 ・ Cubit™ Specific Compression Characteristics
⇒ Excellent vibration absorption
・ Flexible and supports the human body with high surface rigidity
⇒ Prevents concentrated load and maintains hold performance
・ Elasticity is close to human muscles; it improves fit and reduces oppression
・ High breathability: Easy to use in air conditioners
Usage example

02
Base Material for Instrument panel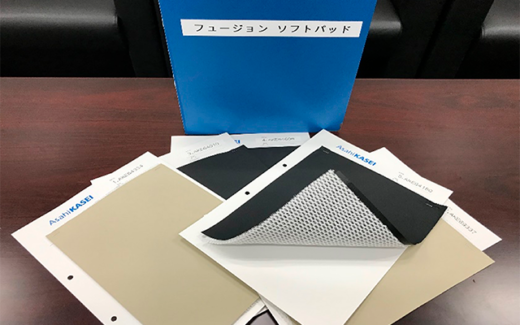 【Composition】
Three-dimensional knitted Cubit™ + composite leather/PVC
Reactive hot melt lamination
※ Various types (patterns, thicknesses, and grades) are available for Cubit™.
【Features】
・ Cushioning and soft feeling
・ Durability (Excellent compression recovery, etc.)
・ Light weight
・ Environment-friendly materials
・ Beathability (e.g. air conditioner ventilation)
・ Optical transparency (for when installing the electric light display function on the instrument panel, armrest, etc.)
・ Replace urethane
Efforts toward the environment
RoHS Directive:(Directive on the Restriction of the use of certain Hazardous Substances in electrical equipment)
In Europe, since July 1, 2006, the RoHS Directive has been enacted to restrict the use of hazardous substances in electrical and electronic equipment. The Directive regulates the use of six harmful substances: Lead, mercury, cadmium, hexavalent chromium, PBB, and PBDE.
The raw materials of Cubit™ also comply with other regulations including the REACH and the TSCA. Contact us for further information on conditions such as compliance with the latest REACH SVHC List.
REACH:Registration, Evaluation, Authorization and Restriction of Chemicals
The REACH Regulation is the comprehensive regulations of the European Parliament and the European Council on the registration, assessment, authorization, and restriction of chemicals, which entered into force on 1 June 2007.
TSCA:Toxic Substances Control Act
U.S. law for regulating harmful substances. Law concerning the regulation of harmful chemical substances.